Aktuelles aus dem Europäischen Hochschul-Raum. EHR – Update. Ausgabe Juli 2015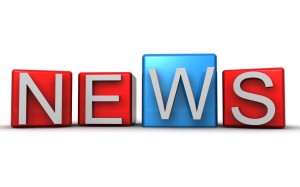 Der EHR Newsletter wird von Mag. Manuela Fried vom Bundesministerium für Wissenschaft und Forschung, Leiterin der Abteilung I/10 – EU-Bildungsprogramme im Hochschulbereich & Bologna-Prozess publiziert. Redaktion und Layout erfolgt durch Mag. Stephan Wran.
Inhalt
Programm der Luxemburgischen EU-Ratspräsidentschaft
Call for Tender EAC/10/2015 – Studie über die Zusammenarbeit zwischen Universitäten und Unternehmen in Europa: Impulse, Herausforderungen und Chancen
Call for tender EAC/21/2015 – Förderung der Relevanz von Hochschulbildung: Trends, Ansätze und politische Hebel
EUCIS-LLL: Evaluierung des Erasmus+ Programms
EUA Newsletter 13
EURASHE Newsletter Juli 2015
e-Newsletter Ausgabe Juli 2015
ADAM Newsletter 06/2015
Bridges Volume 43
EUROSTAT: Tertiary education statistics
Migration & Integration – Zahlen.Daten.Indikatoren 2015
Das österreichische Hochschulsystem
Studienwesen Österreich
Memorandum of Understanding "Responsible Science"
Young Citizen Science-Award
Young Science Botschafterinnen und Botschafter –Forscherinnen und Forscher besuchen Schulen und erzählen aus ihrer Praxis
Stipendienprogramm des Sultanats Oman
Fulbright Stipendien und Gastprofessuren für österreichische Wissenschafterinnen und Wissenschafter an Hochschulen in den USA
Neues Organigramm der Generaldirektion Bildung und Kultur
Veranstaltungen, Konferenzen
Erasmus+ Hochschule Praxisworkshops KA 103 zwischen 7. und 22. September 2015 in Wien, Graz, Salzburg und Innsbruck
2. Nationale ECVET Konferenz, 16. November 2015, Wien
Austrian Studies Association Conference, 14.-17. März 2016
NAFSA 2016 Annual Conference & Expo, 29. Mai-3. Juni 2016, Denver, Colorado
Mitteilungen der Europäischen Kommission
EU–Kommission: Startschuss für EU-Strategie für den Alpenraum
New insights into European higher education from the European Tertiary Education
Rede Navracsics: Political priorities of the Juncker Commission: what role for education and culture?
Anhang
Aktuelle Einreichfristen & Links
Download
(07) Juli-August