Auslandsstudienmesse 2019: Lust auf das Ausland?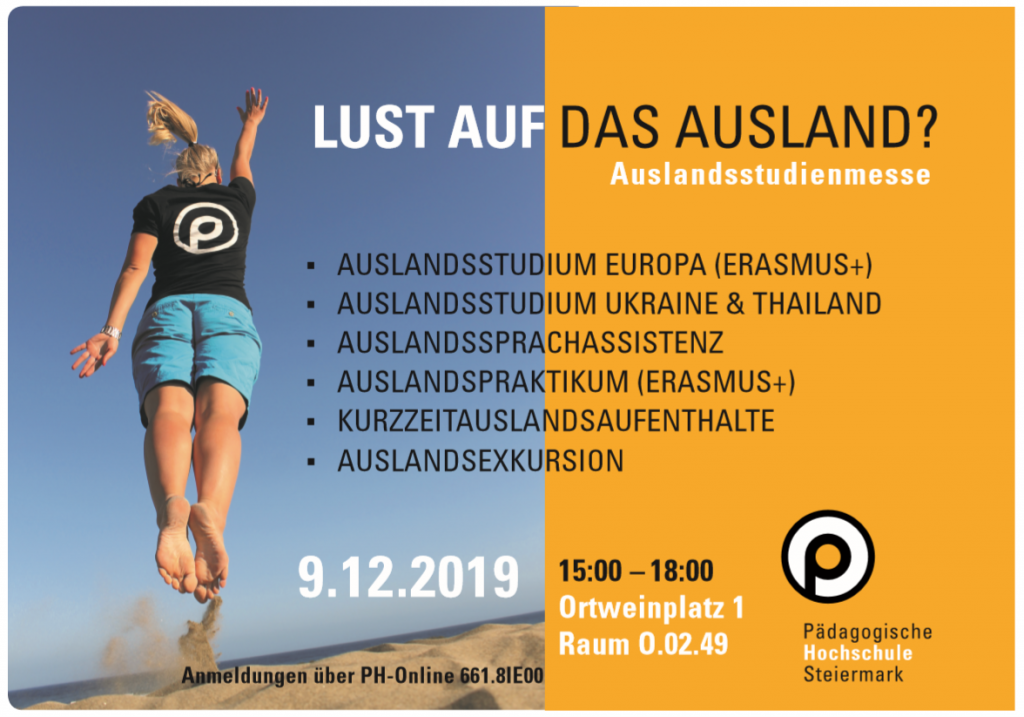 The first study-abroad fair of the Institute for Diversity Studies and International Relations of the University College of Teacher Education Styria was a great success. Numerous students were informed of the possibilities of a stay abroad and gaining international experience during their studies or afterwards.
Susanne Linhofer, head of the institute and Heiko Vogl, Erasmus+ coordinator, welcomed long-time cooperation partners such as Eva Weixler from the OeAD Erasmus department in Graz and Jürgen Ehrenmüller from the University of West Bohemia in Pilsen.
The Erasmus Student Network (ESN) of the Karl-Franzens-University Graz and students of the PH Steiermark, who reported on their experience abroad, attended the fair as well. The stands for Erasmus+ study abroad, Erasmus+ internship, short-term stays abroad and language assistance were well attended and many questions could be answered.
We are looking forward to many applications for exchange semesters, internships, short-term stays and exciting reports afterwards!