Becoming Independent – Erasmus InComic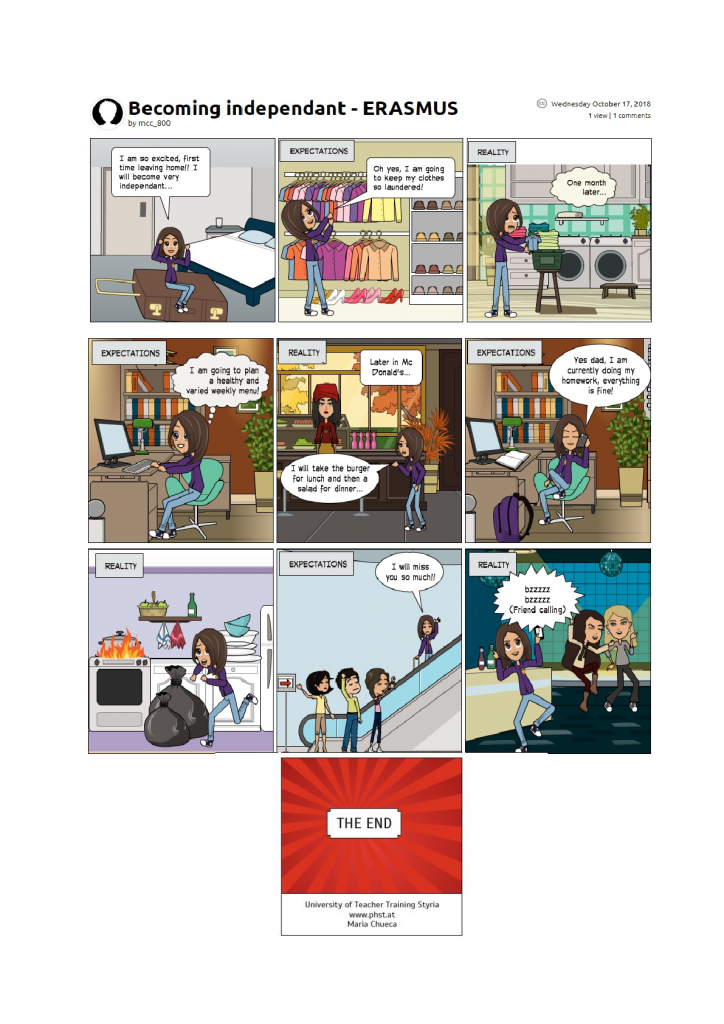 As part of one of their courses, the Erasmus+ Incomings of the University College of Teacher Education Styria have to design their own comic about their Erasmus life.
Enjoy the Erasmus Incomings' Comic, designed by our Erasmus+ Incoming students.
Maria: This comic shows my personal experience of becoming independent for the first time in my life, during this starting days of my Erasmus experience. The comic reveals my personal expectations of living by myself and also the reality of it, which I have tried to present in a comical way.
Author: Maria Chueca.