Creative Classroom – Erasmus+ InComic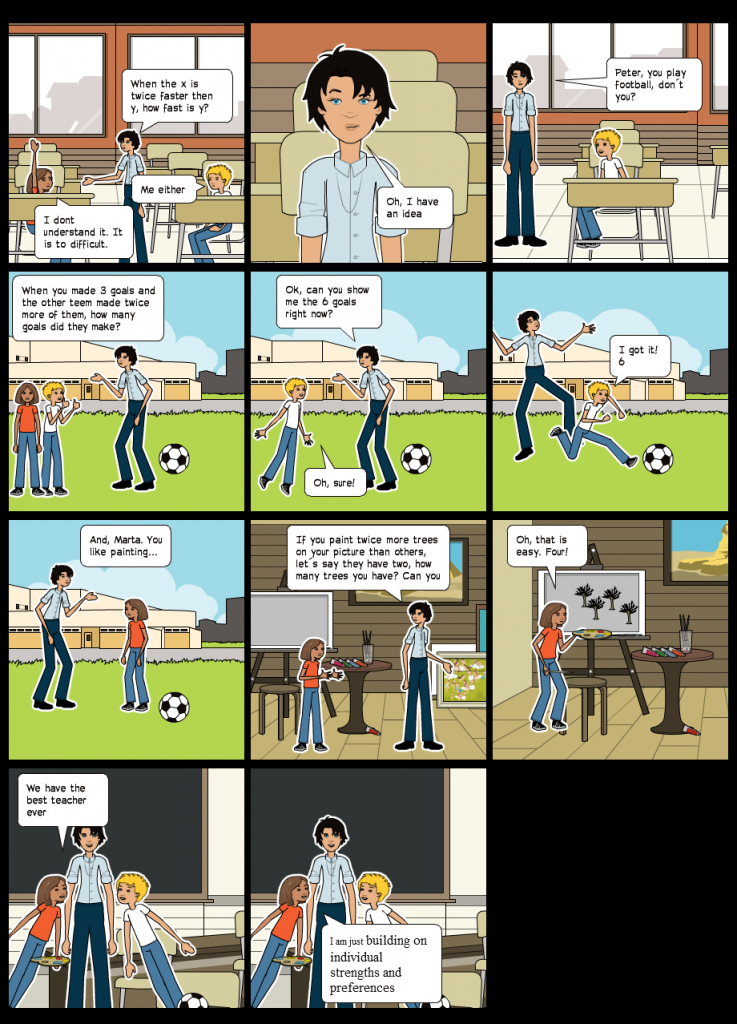 As part of one of their courses, the Erasmus+ Incomings of the University College of Teacher Education Styria have to design their own comic about their Erasmus life.
Enjoy the Erasmus Incomings' Comic, designed by our Erasmus+ Incoming students.
Alena: This comic is about the attitude of the teacher to students by teaching. The teacher should take care of the individual needs and interests of every student to help her or him to understand the learning goal. This is the example about explaining math to the boy and the girl with the help of their favourite activities.
Author: Alena Bezchlebová.