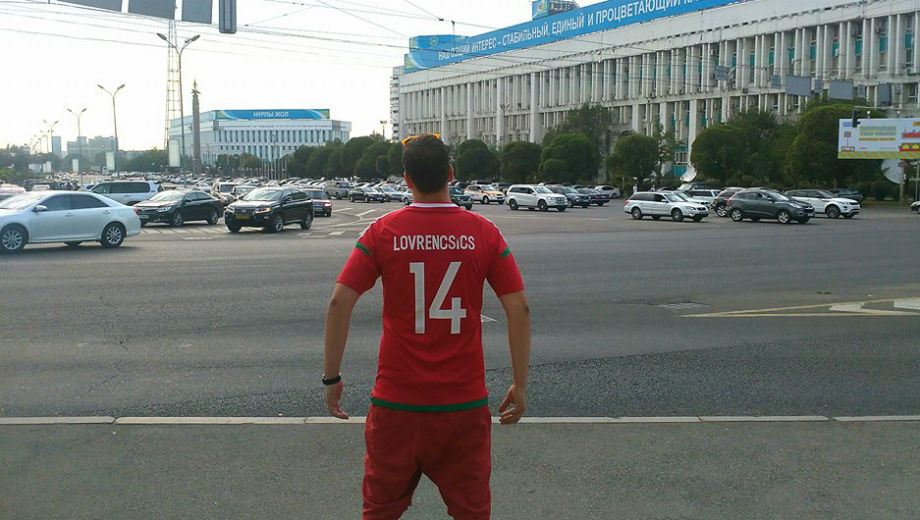 Kristóf Pap, a hungarian student from Budapest, spending his Erasmus semester abroad in Kazakhstan. He started in August and he will go home in December 2016. He was the first interviewee of the KISA_KIMEP International. What were his first impressions and experiences? Are you interested? Read the following interview!
Why did you choose Kazakhstan as your exchange destination?
– Because from Europe many people go to Western Europe for studying. When I heard about the chance to come to Kazakhstan, I said "Why not?" It is totally different from Hungary and I wanted to try something different. And another thing is that it is a good opportunity to find a job at Hungary. For example, when you go to the job interview and the employer sees that I was in Kazakhstan that is a big advantage for me!
What is your favorite thing in Kazakhstan so far?
– My favorite thing is nature. The nature is very beautiful: the mountains, the steppes, and also Almaty! I really like Almaty; it is very similar to Budapest.
What do you not like here?
– Maybe some cultural differences which are very unusual for me.
What do you miss the most from home?
– It is a very hard question for me. I really miss the whole Hungary, I can't explain it. I miss the feeling of a country, the feeling of Budapest. And I also miss my girlfriend. She comes to visit me this week.
Favorite place in Kazakhstan so far?
– In Kazakhstan there are many places that I like. But the first one is Hard Rock Café! The second one is a Green Bazar, it is very local and it gives a special feeling.
Interview from:
https://www.instagram.com/p/BLQD3URF_yt/