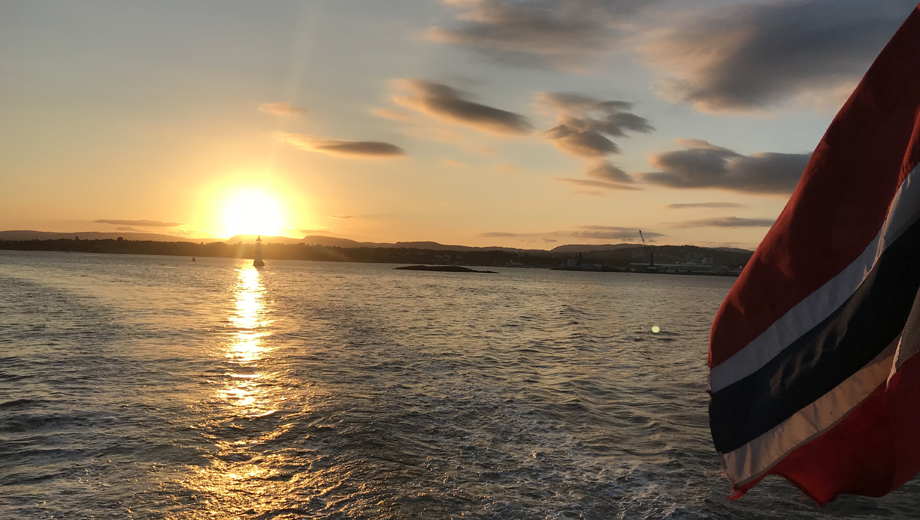 I had the great opportunity to study in Oslo for a semester which helped me to develop personally and to gain further knowledge in the field of my studies.
Even though the decision to go abroad was kind of hard and to some extent overwhelming for me personally, I am convinced that it was really worth it. In retrospective, things are never that complicated as they had seemed to be and help is offered to you when kindly asked for it.
Writing this text makes me think of a good time, new friends, different habits, different cultures and countries, beautiful journeys, new working possibilities and much more.
The first days
The university is offering a pick-up service which allows hassle free arrival. One just needs the name of the student accommodation and a credit card or some cash in small banknotes.
Direct bus lines to Ikea, a flea market at the university and left behind stuff at the attic are great possibilities to equip your room for little to no money.
The first week was full of different group activities to get to know each other. I really enjoyed that week and it was important for me to join it. After that week my courses started, which was communicated via email.
The University
The University attended is called Oslo Metropolitan University and is located in the city centre (Street: Pilestredet, Tram stop: Dalsbergstien, Frydenlund, Holbergs plass) The campus is modern and cosy. Help is given to you if you need it and you get a lot of information during the first meeting.
My course was called "Children, Youth, Aesthetics and Special Needs". It was a mix of a lot of different activities including puppet play, working with clay, storytelling, theory, music etc. in groups or on your own. In the end we had the task to compose two written exams until a specific date, which had to be written on our own.
School Practice
Most of the school practice was included in my course. It was high in variation and included visits to different kindergartens and schools, some job shadowing as well as the interaction with different teachers. Getting in touch with the responsible people was quite easy even if it seemed to be a bit complicated in the first place. It was really interesting to see the Norwegian educational system and to get a different point of view on the whole topic. The practice seemed to me like what we in Austria think of as a very progressive educational system
Accommodation
Finding an accommodation was easy. Needed information is provided on the OsloMet website and via email if you sign up for the university. It is important to do that as soon as possible and within the deadline. You will only get one offer which is necessary to accept to get housing. The actual room/price can be chosen when collecting the keys. The two biggest housings are Kringsja and Sogn. Living there is like living in a little town inside a city with supermarkets and several other amenities including a laundry.
There are different apartments but don't be too picky. Single apartments in the city centre can cost up to 600€ per month. I lived with six other people in one flat, sharing a bathroom, kitchen and toilet. I had my own furnished room, but blankets and pillows were not included. The flat was totally fine for me and the price was 260€ per month. An obligatory deposit of 600€ was transferred back in the end as everything was left behind in its original state. Sogn was a nice place to stay as it is not that big as Kringsja and therefore a bit cosier and more silent but still fun.
The City
Oslo is a modern and medium-sized city. The public transport system is easy to use. The monthly student ticket is about 46€.
Sightseeing, hiking, having a barbecue and relaxing are things you can do easily in Oslo. Ferries to nearby islands are included in the public transport system.
Norway offers a wide variety of beautiful places like Lofoten, Tromsø, Bergen, Starvanger and Trolltunga. Though you need to be swift for the offered journeys (ISN)! Except for the fact that Norway is quite expensive it is a great place to stay.
I would suggest to you to try to really enjoy your time, to live in the moment and to try to make as many memories as possible. Writing a diary helps keeping everything in clear memory. And the most important thing: Use the opportunity and do it, as it is a once in a lifetime experience!
Website of the university: http://www.hioa.no/eng/Studies (hioa is the old name of the university)
Facebook group: International students at OsloMet
Cheap places to buy food: Fruit market Gronland, Extra, Kiwi, Rema 1000
Place to rent stuff for free: Frigo (tents, sleeping bag, skis, …)
Useful apps: Ruter Reise, Ruter Billett, SiO, Student, Norwegian (use code UNDER26), SAS, Studentbevis, Tricount
Important stuff: Credit card, e-card, Passport, Copies for the police registration
Second hand shop: Fretex
Author: Sarah Trippolt