Erasmus+ InComic – My arrival in Graz
This is a comic about how my friend and I got to Graz by train. We had too high expectations for the man who was supposed to take us to the dorm. The conclusion of this story: Do not expect much and you will not be disappointed.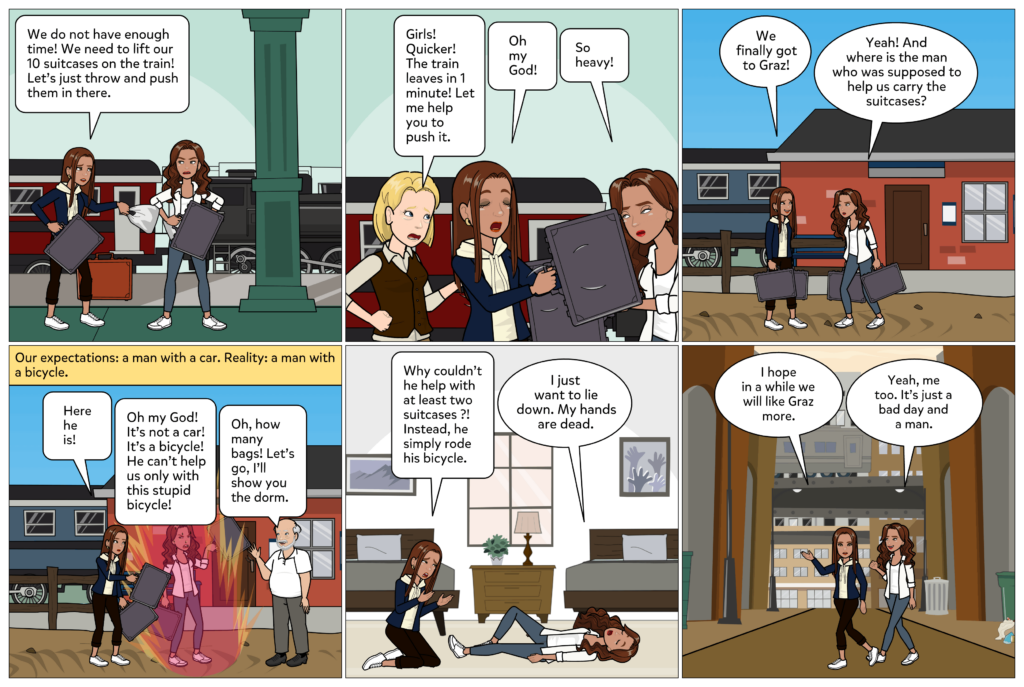 As part of the course Digital Communication, Erasmus+ Incomings at the University College of Teacher Education Styria had to design a comic about their Erasmus life.

Enjoy the Erasmus+ InComic by Mariia Dziuban.