Erasmus+ InComic – My return to Graz
My comic is titled "My return to Graz" and it portrays in a few panels what my return to Austria from a trip to Barcelona was like. I thought it was a good idea to show how living abroad can be complicated sometimes, since we have to take control of things that we didn't have to when living with our parents. In this specific case, I had to administer my time in order to get to the airport on time and catch the correct plane, things that I used to not worry about because my family took care of it.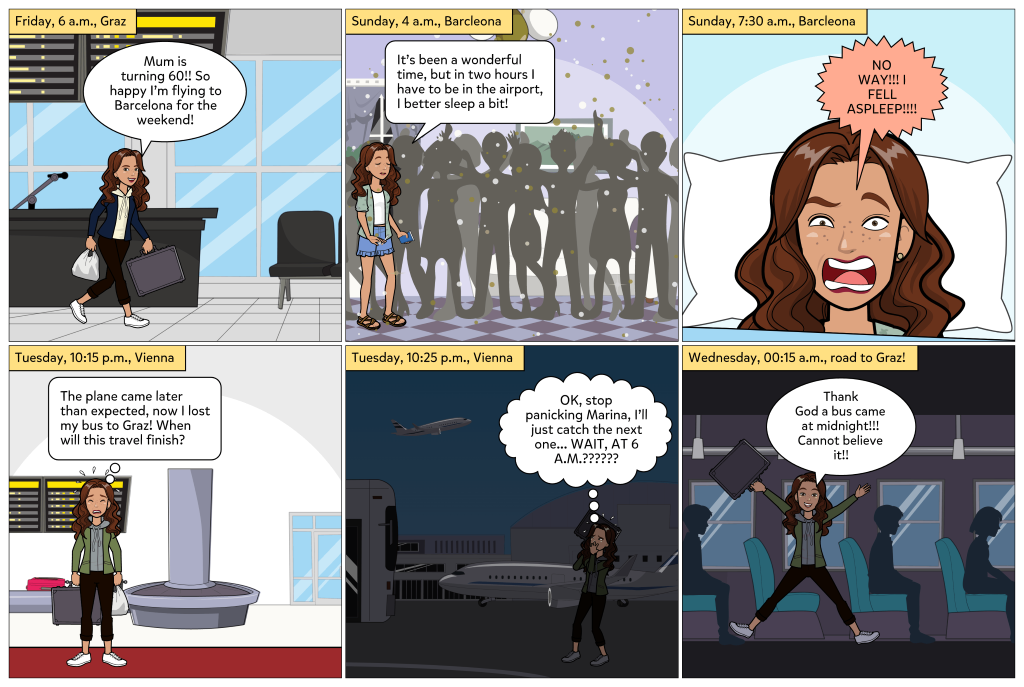 As part of the course Digital Communication, Erasmus+ Incomings at the University College of Teacher Education Styria had to design a comic about their Erasmus life.

Enjoy the Erasmus+ InComic by Marina Mata.