Erasmus+ InComic – Running from the dark
This story is about a hike that I did with my friends where the path was quite dangerous because we wanted to do it fast. We got distracted at the top and had to run down the mountain before dark. It was really fun to see how we almost always fell. In the end we got home and had a nice dinner.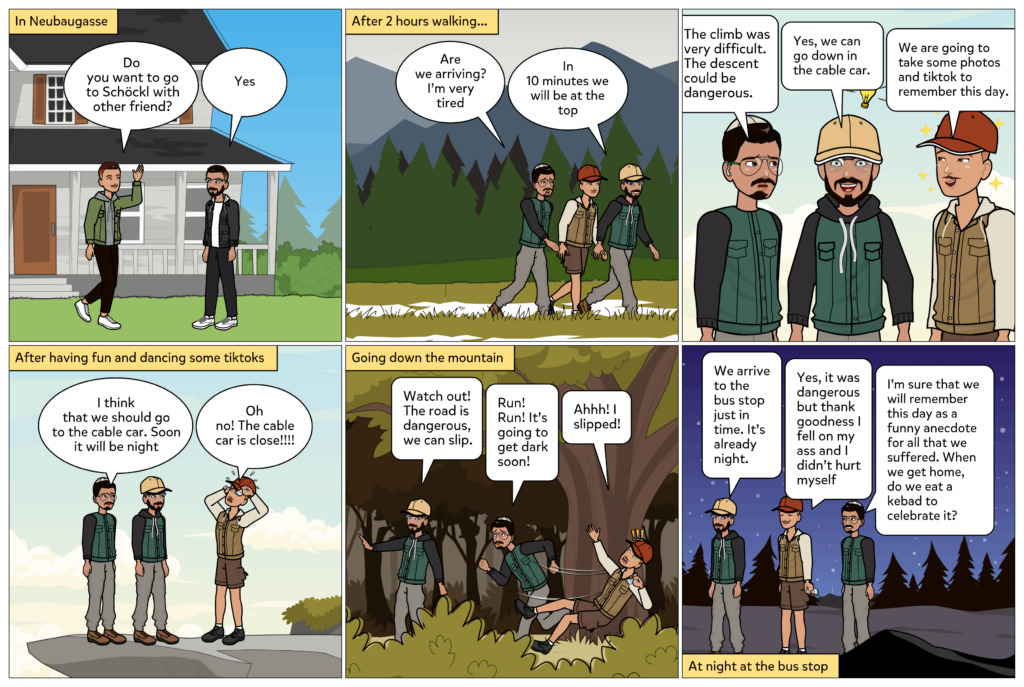 As part of the course Digital Communication, Erasmus+ Incomings at the University College of Teacher Education Styria had to design a comic about their Erasmus life.

Enjoy the Erasmus+ InComic by Daniel Mendéz Díaz.