Erasmus+ Incoming students at the mayor's reception in Graz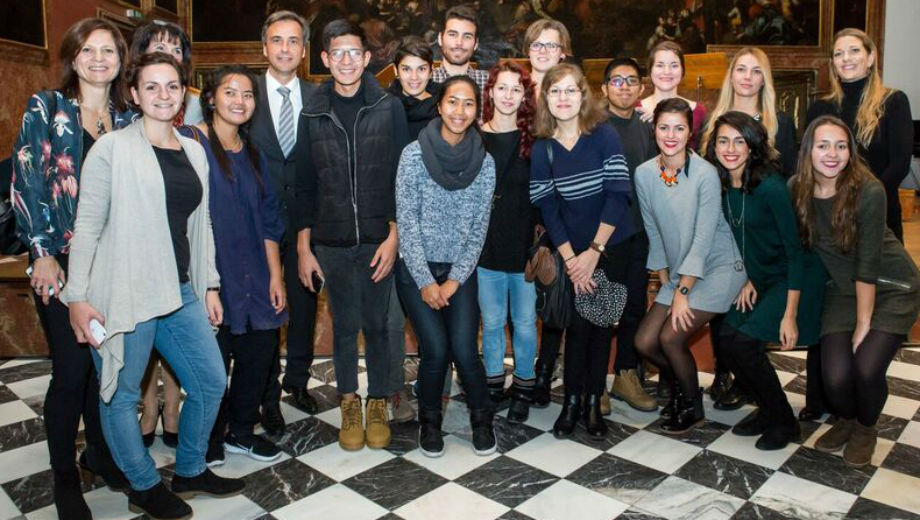 The Erasmus+ incoming students of the University College of Teacher Education Styria from Italy, Spain, Greece, Thailand, Polen, Czech Republic and Croatia were invited to a reception with the mayor on the 7th of November 2016.
The mayor of Graz Siegfried Nagl gave an amazing opening speech about the city and student's life in Graz. Besides the mayor's speech, Dr.iur. Elisabeth Freismuth, the rector of the University of Music and Performing Arts (KUG), also addressed the international students with her warm greeting words. A group of KUG students entertained the audience with an excellent musical performance. Before the party started, two international students  had the opportunity to speak about their experiences so far and welcomed their colleagues.
Once again, the mayor's reception was a great networking event for international students. A big thanks to our mayor Siegfried Nagl and the city of Graz.