Erasmus TV: Erasmus-video IV.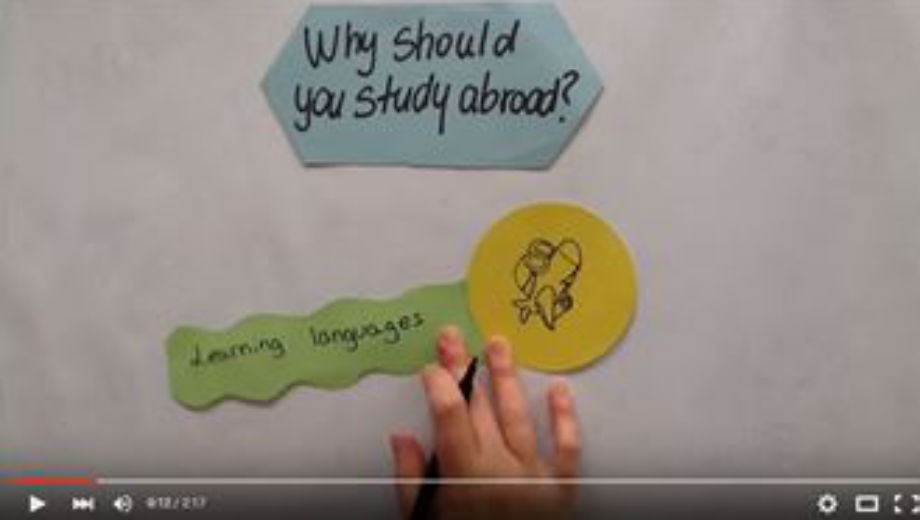 Why study abroad? International students from the Erasmus+ course "International Teacher Competences" try to answer in a stop motion video.
They are working in a group with difference nationalities, so it makes always fun to find an answer for this question together. Now you can find the fourth video from Graz. This video was made by a girl from Spain, a Girl from Italy, a Girl from Germany and a boy from Spain.
Let's check it:
https://www.youtube.com/watch?v=c1lSxnskeSc
Erasmus+ Course for International Students
http://phst.at/internationales/studierendenmobilitaet/internationale-studierende-erasmus-incomings/kurskatalog/