EU Education Council (24 February)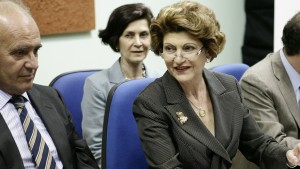 The challenge of improving the skills needed to enhance employability and increase levels of literacy and numeracy in the European Union will be at the top of the agenda when EU Education Ministers meet in Brussels on 24 February. Androulla Vassiliou, Commissioner for Education, Culture, Multilingualism and Youth, will join their discussion on the findings of recent studies by the OECD (Organisation for Economic Cooperation and Development), which show that the EU still has a lot to do if it is to meet its 2020 target to reduce the share of low achievers in schools to under 15% and ensure that adults are equipped with the skills they need to find decent jobs and lead fulfilling lives.
The latest PISA (Programme for International Student Assessment) survey, measuring the abilities of 15 year olds, found that, among EU countries, 22.1% are low achievers in maths, 17.8% in reading and 16.6% in science. Although these figures represent a slight improvement on previous years, the EU average masks significant differences between Member States. For example, the share of low achievers in maths is over 40% in Bulgaria, Romania and Cyprus, compared with only 10.5% in Estonia, 12.3% in Finland and 14.4% in Poland.
Full Press Release
http://europa.eu/rapid/press-release_MEMO-14-125_en.htm