IB CHEMISTRY TEACHER – MALAYSIA (IBCHEMMALAY) Kuala Lumpur, Malaysia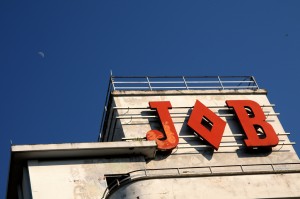 Seeking for a qualified and experienced Chemistry Teacher for this popular IB/IGCE school located in Kuala Lumpur, Malaysia The role is due to start in August 2014 with a two year contract to be offered.
You will deliver senior a timetable of Chemistry (IBDP) at senior level and General Science (British) at middle school level. A candidate with a proven history of top academic achievement at senior school level is a must.
The school is highly regarded in Malaysia with excellent attainments rates for its students at IGCSE and IBDP. Class sizes are small and behaviour is excellent allowing you to individualise learning and get on with teaching the class. It's an expectation that you have a strong technology background as the curriculum is designed to incorporate ICT in all your lessons.
Minimum Requirements:
* Hold a teaching qualification (M.Ed, B.Ed or BA + PGCE/Dip Teaching).
* A minimum three years teaching experience delivering Chemistry up to senior level
* Available to start in August 2014 and make a two year commitment.
In return the following is offered:
* A Competitive Salary (Up to £37K/$62KUSD p/annum depending on experience/qualifications. Additional for Masters
* Monthly accommodation allowance – £1000(single), £1300 (family). First two weeks hotel accommodation
* Flights
* 11% employee pension contribution
* Medical cover
* Work visa
* Baggage Allowance
Note/ Visa and tuition costs are also covered for two children
The cheap cost of living makes this an attractive post. To be considered please forward an updated CV with photo to <b>Michael Smith </b> on the details below or simply click "Apply Now"
The Principal will be interviewing selected candidates during March.
– See more at: http://www.aplitrak.com/?adid=TWlja1MuNzMwNTEuMzM3MEBhY2FkZW1pY3NsdGQuYXBsaXRyYWsuY29t#sthash.ML1GTlgK.dpuf