Love at second sight – Erasmus+ InComic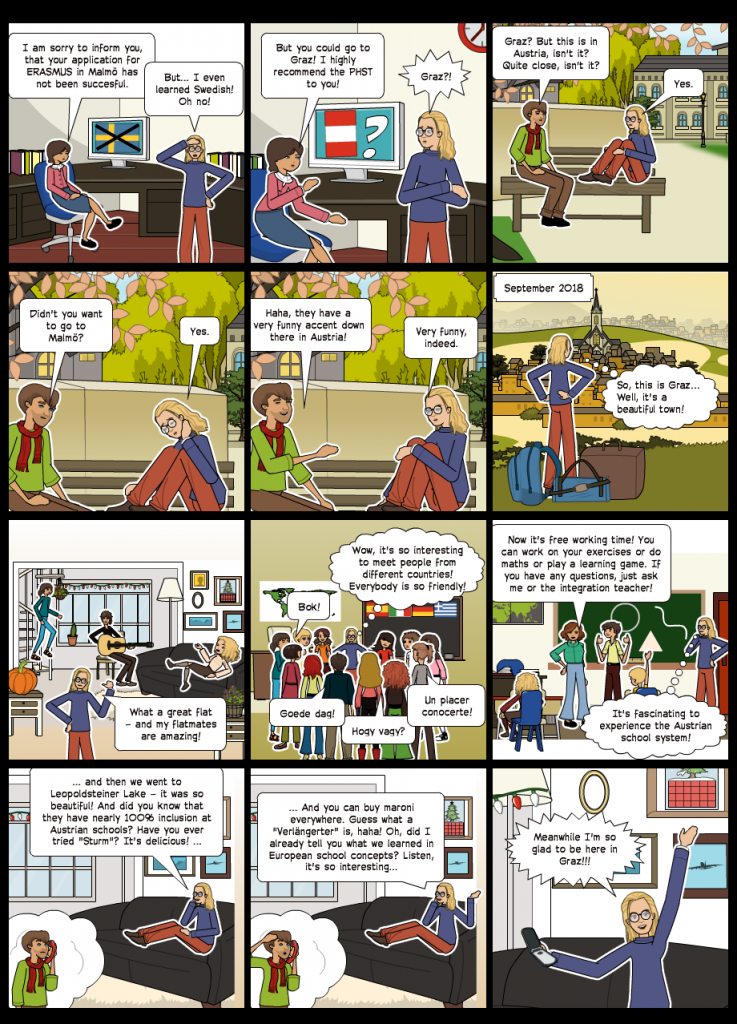 As part of one of their courses, the Erasmus+ Incomings of the University College of Teacher Education Styria have to design their own comic about their Erasmus life.
Enjoy the Erasmus Incomings' Comic, designed by our Erasmus+ Incoming students.
Karolina: My InComic "Love at second sight" deals with some prejudices we Germans have about the Austrians. It also describes how I made my way to Graz and how I began to love the city, the place I live now and the things we learn at University and in school placement.
Author: Karolina Nielsen.