My Erasmus+ spring semester in Örebro (Sweden) written by Verena Kogler
The University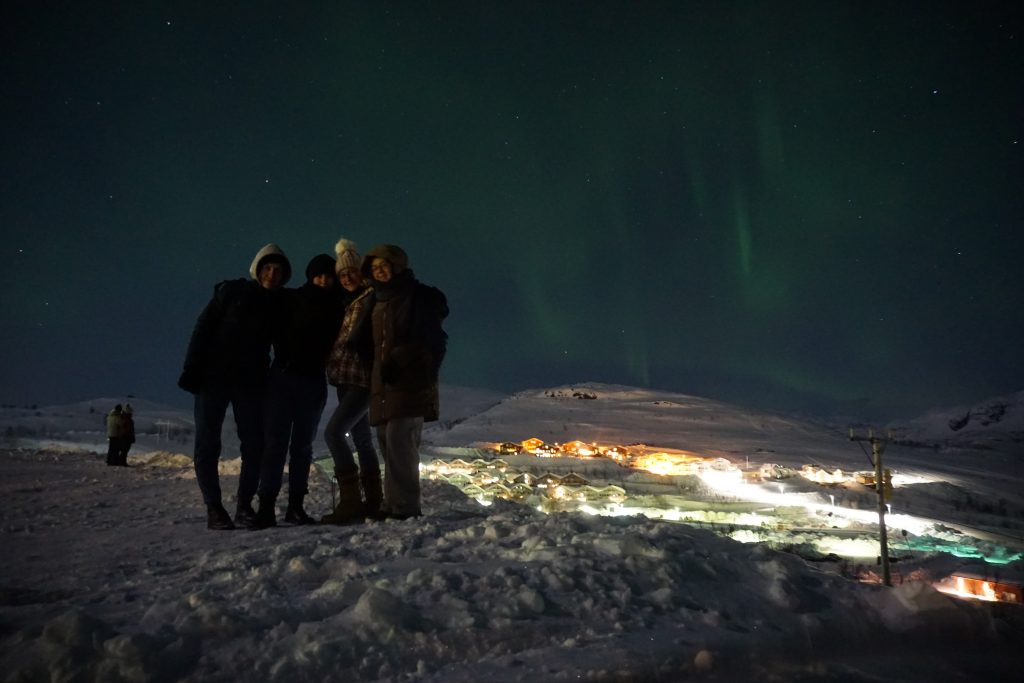 "Örebro Universitet" was the best choice I could have made. Firstly, I totally loved the Orientation Programme which the International Office (Sofie Sjöberg and Co.) has planned and which took place in the beginning of the semester for 3 weeks. This programme provides lots of fun by having theme parties (every 2nd/3rd day), several competitions and challenges with your OP group, movie nights, pub quizzes, "fika" (you will know the meaning after some hours on campus!) and much more. Furthermore, the University offers many courses whether in Education, Sports, Film Studies, Gender Studies etc. You definitely have a wide range to choose. In the following hyperlink, you can find the "Course catalogue for exchange students": https://www.oru.se/english/study/exchange-students/courses/course-catalogue-for-exchange-students/
I have chosen the courses stated below:
Teaching and Learning, PE026G
Experiencing Swedish Preschool and School, PE028G
Special Needs Education, PE030G
Strategic Communication and Place Branding, MK038G
School Practice
I was allowed doing my placement in a compulsory school which could be reached by cycling for only 12 minutes. I was very lucky since I could conduct this practice during my course "Experiencing Swedish Preschool and School" wherefore I did not need to search for any school as the course instructor assigned one to each student. Moreover, the school is focused on health promotion. Therefore, the surroundings of the school represent pure nature and provide huge space for sports activities. The school is defined for the school year one to six which means from the pupils' age six to twelve. Additionally, the school's guideline shares the idea getting each person – whether pupils or teachers – feel comfortable and enjoy learning and teaching in this school. Furthermore, the school system attaches great importance to work individually, show appreciation to others and use digital tools for teaching. This could especially be seen in the first class, where I mostly observed lessons and taught pupils. The teacher always started with a "good-morning-picture" – which was projected on the whiteboard – to motivate the pupils. Afterwards, each child got the same picture as a form of a worksheet to draw on it and create his/her individual painting while listening to background music. The teacher used a digital timer to show how much time was left. Then, each pupil got the chance to stand in front of the class and demonstrate his/her finished drawing. After this, all classmates clapped enthusiastically. As the main task, pupils had to complete exercises in the book. The teacher also made use of tasks on the tablet or read to the children while they were painting because it helped them to calm down – especially after lunch. All in all, the entire school practice was extremely helpful for me in developing as a teacher since I could immerse in a completely other teaching method far away from teacher-centered approach – better said much more related to the child itself.
Website of my teaching placement: https://skolor.orebro.se/sorbyangsskolan.html
Accommodation
The University offers a housing to all exchange students in a student dormitory. I could live in a corridor-style housing which is located on campus and consists of apartment blocks with student corridors. In each corridor you will live with 6 to 7 other students (from all over the world). Each room has a private bathroom and WC. Further, the room is super tidy and comfortable as it is ~18 m² and designed for one person. Also, each room contains basic furniture which is composed of a bed, bedside table, desk, chair, armchair, bookshelf, and wardrobe. In the kitchen you will find your own cupboard and a shelf in the refrigerator as well as in the freezer. Mostly, kitchen equipment is already included in some corridors. Otherwise you can buy a starter-package from students who left and want to sell their stuff to the "next Erasmus+ generation". Therefore, have a look on the following groups on Facebook: https://www.facebook.com/groups/1222364081132188/ or https://www.facebook.com/groups/domkallarossstudenter
For more information, the University's website is clear structured and features an answer on almost every question: https://www.oru.se/english/about-us/housing-office/exchange-students/
The City
The life in Örebro or let's say in the whole country was just amazing. Even though the city is not that huge, it involves many attractions such as the town's landmark "Örebro Castle". Another highlight represents the water tower "Svampen" that attracts tourists by offering an all-you-can-eat buffet with an excellent view over the city. In addition, the city of Örebro provides many places for relaxation and recreation, for instance, the town's lake in the centre of Örebro or Sweden's fourth largest lake "Hjälmaren" which includes pristine scenery and pure nature. What's more, Örebro has several restaurants to suit everyone, for example, "Texas Longhorn" or "Fisk i Hallen". In particular, I would like to recommend the Swedish desserts as they are super delicious. You can find "Kanelbullar" (cinnamon bun), "Semlor" (cardamom-flavored buns filled with almond paste and whipped cream) and "Kladdkaka" (Swedish chocolate cake) almost everywhere but I especially loved the cafés "Espresso House Sweden" and "Java" in Örebro.
Once again, have a look at the University's website on https://www.oru.se/english/study/exchange-students/life-in-orebro-and-sweden/ as well as the city's homepage on https://www.orebro.se/.
Conclusion
All in all, I never want to forget this stunning experience since I gained not only learning experiences (related to language improvements, course contents at the University and the Swedish culture) but I also won a second family abroad. Additionally, I am pretty sure that this trip will be beneficial for my future work as a teacher since I learned other teaching methods, could improve my English skills, and overall develop as a person.