My exchange semester in Oslo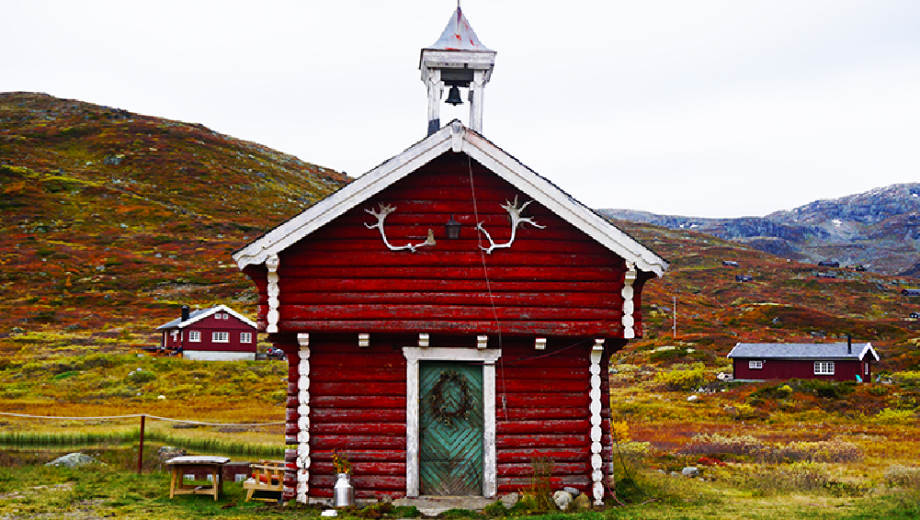 "A clever man finds the best education while traveling". This quote is originally from Johann Wolfgang Goethe. It describes very well what I associate with traveling, namely the importance of gaining international experience.
In my mind, the decision of spending a longer period of time abroad has been certain for many years. This idea had come true in the winter semester 2017/18 when I spent my exchange semester in Oslo in Norway.
Application and Course Selection
The term of application for the winter semester 2017/18 was in April which was early compared to other universities. I was able to find all the necessary information online. I took a look at the courses which were offered in English and chose a course of the Department of Primary and Secondary Teacher Education which was called English in Teacher Education, and a language course called Norwegian Language for Foreign Students, Beginner Level. After choosing the course I had to apply online. I had to fill in an online form which contained information about my university, personal information, academic backgrounds, course selection and necessary documents – like the Learning Agreement, the Transcript of Records and a Copy of my Passport. For my course, it was also required to hand in a Proof of Proficiency in English,  demanding a Level of B2 and in my case the matriculation (Matura) was sufficient. About a month after I handed everything in I got an E-Mail with my Admission Letter to Oslo and Akershus University College of Applied Sciences.
Housing
In my application letter, I was told that every international student is guaranteed a single room if you apply in time. Student Housing is offered by the Student Welfare Organization, short SiO. I applied for the housing online, therefore I had to create a profile and then choose six possible housing units. The most important thing with housing in Oslo is that you submit your application as early as possible and if you get an offer for a housing unit never decline it, accept the first offer you receive. Most of the international students are living in the two biggest student housings, Sogn and Kringsja, so it is good to consider this when you choose your housings. I lived in Sogn and shared my flat with three other students. Everyone had his/her own room and we shared a big kitchen and a bathroom. Beforehand I had to pay a deposit which was 6000kr (~ 620€) and the monthly rent was about 3998kr (~ 415€).
Lectures and University Life
English in Teacher Education
My course English in Teacher Education was composed of two courses, each worth 15 credits. I had lectures every Tuesday (3h), Wednesday (3h) and Friday (6h). I really liked how the lessons were structured because after every 45-minute-lecture there was a 15-minute-break which helped a lot with concentration. All the relevant information for our course was posted online on I Fronter, which was similar to the Moodle Platform at the University College of Teacher Education Styria. For this course there was a lot of reading to do beforehand, thus I had to buy five books subject literature and four novels which were all together really expensive. We always had to read chapters out of these books beforehand and later discussing it in class or working on in the following lessons. The lectures itself were practically relevant and very interactive which helped to create an enjoyable working atmosphere.
Part of this course was a study trip to the University of York in the UK which was not mandatory and we had to cover the costs ourselves. About half of the group came along and it was a great experience. We attended lectures at the Norwegian Study Center of the University of York, visited a school and had time to get to know the city. This trip helped me get a better idea of the culture of the United Kingdom.
Throughout the course we had to work on a 'Professional Journal' which contained four tasks, two of them were individual tasks and two of them were group tasks. We had to hand them in in Fronter and we always got a written or an audio feedback for each of them. This helped me to get a better understanding of the course content. At the end of the course, there was an individual five-hour written exam and an oral group exam.
Norwegian Language for Foreign Students, Beginner Level
Since I stayed in Norway for a couple of months I also chose to attend a Norwegian Language course. This course took place two times a week, each time an hour and we learned basic Norwegian, A1 level. In the end there was an oral and a written exam. Although you can 'survive' in Oslo without any Norwegian, because everyone speaks English, it was really nice to get to know the language and also to talk about traditions and culture.
Practical Placement in School
Going to a school in Norway and teach English at a primary school was a really good experience for me. At the beginning, it was harder than I expected because of the language barrier. Since the children only knew very basic English I had to overthink my teaching methods to make the language comprehensible for the children. I also realized how it feels like for children who come to another country and who are placed in a school without them knowing the language. I observed a lot of Norwegian lessons and understood that it could be very tiring if you do not understand the language. We also went on two trips during those two weeks. Once to the school garden and the next time to the woods. There, I got to know the children in another setting and the children started to teach me some Norwegian words. It was a change of roles where the children became the teachers and I was the student what made them feel proud. All in all, I learned a lot in those two weeks in practice and I am really happy that I got this opportunity.
Life outside of University
Nature
Norway's nature provides a lot of opportunities to be active and to explore it. In Oslo, you can take the metro to each of the end-stations and you will be surrounded by beautiful nature. I really enjoyed going on hiking trips and runs around Oslo. One tip of mine would be to ski or hike to Ullevaalseter on a weekend. Ullevaalseter is a cabin with a small café. I also went on hiking trips further away, which were just amazing. My highlight was to see the northern light ins Tromsø and I definitely recommend doing this trip up in the north. I really want to come back to further explore the nature of Norway.
Going Out
Unfortunately, going out in Oslo is very expensive but if you want to go out Grunerløkka or Youngstorget are popular neighborhoods for a night out.  There is also a student pub at the Oslo and Akershus University College of Applied Sciences which is called Samfunnet Bislet which has more affordable prices. Each faculty at the University of Oslo also has their own student pub with cheaper prices.
Cultural Activities
In Oslo, you can find a big variety of museums and cultural activities. I recommend going to the National Gallery (free on Thursdays) to see the famous Scream. Worth the visit is also the Folks Museum, Munch Museum, Holmenkollen Ski Jump and the Vigelandsparken.
Useful Apps and Tipps
Traveling
If you want to travel you should buy your tickets for the train ahead of time because there will be cheaper tickets available. If you are traveling by plane within Norway with Norwegian Airline and if you are under 26 use the code "UNDER26" to get cheaper tickets.
Shopping
Gronland – Turkish supermarket with the cheapest fruit and vegetables in Oslo
Rema100 and Kiwi – cheap supermarkets
Coop, Spar – more expensive
Sport
Athletica by SiO (Gym)
Oslo Klatresenter (climbing)
Going Out
Jeager (Techno)
Blå (Sundays-Jazz)
Morning Beat Oslo (conscious, wake-up morning clubbing)
Apps
RuterBillet
RuterReise
Nsb
SiO
Æ
To Good to Go
outtt
Duolingo
By Daniela Lisa Silan