New Erasmus+ Intern at the University College of Teacher Education Styria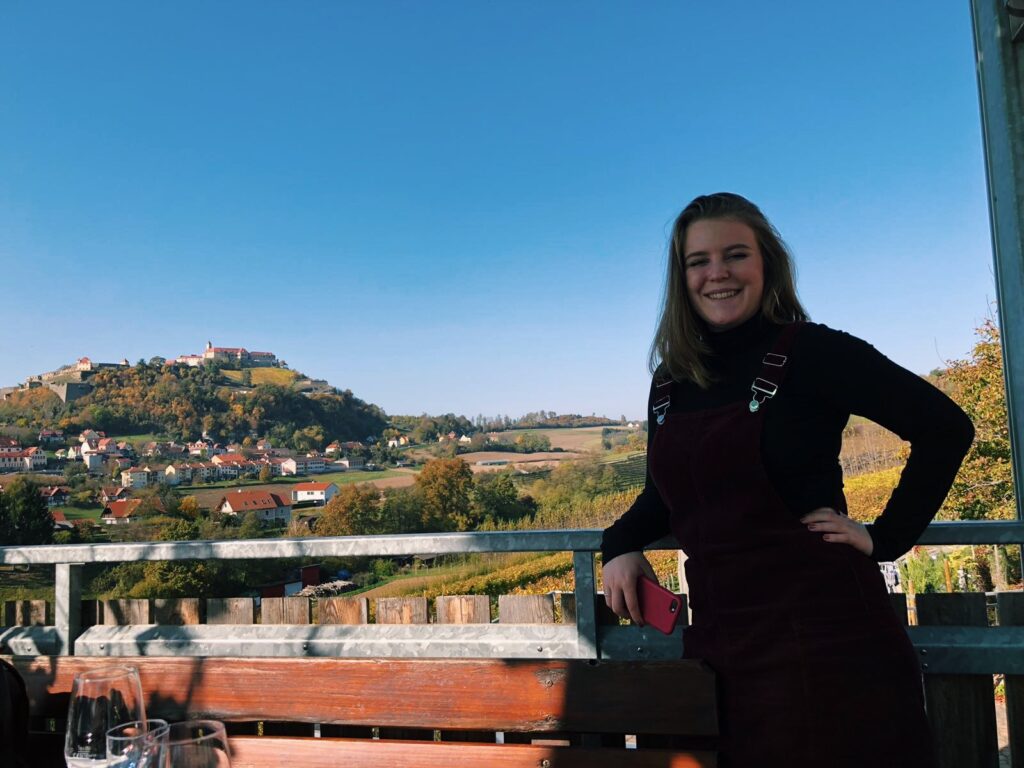 Hey! I'm Klára from the Czech Republic and I am going to be an Erasmus+ intern at the University College of Teacher Education in Styria for the upcoming two semesters.
My Erasmus journey started already in 2019 when I attended a winter semester programme in Graz while studying the bachelor degree at the University of West Bohemia. Ever since then I haven't been able to stop coming back. Symbolically the picture I added was taken right during my first month of Erasmus.
In contrast to my last stay, I am working now in the office of the Institute for Diversity Studies and International Relations, taking care of the Erasmus incomings and mainly enjoying the time spent in a lovely international collective. The improvement of my German skills is already noticable, but unfortunately I am not in control of the Styrian accent (yet). 🙂
I am very excited about everything that is going to happen! As far as I know, this is a once in a lifetime opportunity and I will make the best of it.