Nina Meisslitzer – Polytechnic Institute de Setúbal, Faculty of Education, Portugal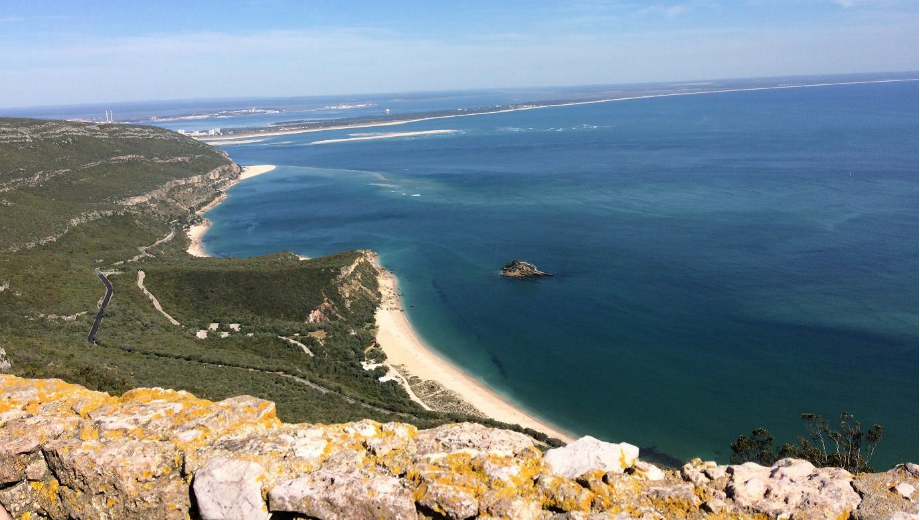 About six months ago my adventure in Setúbal, Portugal started. I am so happy that I made the decision to study abroad and that I had the opportunity to choose this beautiful country. I totally fell in love with Setúbal (and the Portuguese food) from the first minute and after this six month, I can call this city my second home. I made a lot of good experiences and met so many new people.
Setúbal and accommodation:
Setúbal is a really cute and lovely city next to the sea. Setúbal also has a lot of really good fish restaurants and some beautiful parks where you can lay during the hot days in the shade. It also has a big shopping mall (with a good and not so expensive gym!–> FitnessHut) and an animated city centre. Write next to Setúbal there is a national park called "Arrabida" and there you can find a lot of beautiful beaches. In the summer months, there is a bus going from the city centre to this beaches. Setúbal is approximately 30 to 45 minutes away from Lisbon and there are a lot of buses and trains going there every hour. I was really often in Lisbon and I can totally recommend it to spend some free time there.
The university has a dormitory next to the campus where the Erasmus students can live. But in my opinion it is better to look for an accommodation in the city centre because most of the other students are living there, it is much (!) closer to the nightlife of Setúbal and you can live together with other students. Moreover, all of the students who first lived in the dormitory moved after a few month into the city centre because the university campus is so far away. I lived together with two Polish girls, one Spanish guy, and one Portuguese guy and I totally loved it. The best thing of this was that I could see how these people from different countries can live together. You can get a list from the university, of different accommodations for Erasmus students in the city centre.
University:
I studied at the school of education and had all my courses lectured in English. The professors really tried to make a good schedule for the students and I just had to go three times a week to the university. My courses were interesting but not so hard. During the breaks, you can go to the different cafeterias in the university to eat something. At lunchtime, you can get a whole menu with a piece of bread, a soup, some juice, a main dish and a dessert for just 2,50 € (but just in the school of technology). To the university, you can get with the train or with the bus.
My courses:
Digital Storytelling:
In this course, we worked with computers. We wrote a lot of different stories and in the end, we created our own digital story. We also did an e-portfolio.
Performing Arts and creative processes:
In this course, we sang and danced a lot. We also wrote poems and played some music. In the end, we showed the other Erasmus students a performance we worked on.
Portuguese language and culture:
We learn the basics in the Portuguese language like, for example, asking for the time or the way, introducing you and some grammar. We also heard a lot about the Portuguese culture.
ICT, Education and creativity:
In this course, we created our own app and some easy computer games for children.
Sports, tourism and leisure:
We did a lot of different sports in this course. We went to the national Park to climb, we made a bicycle tour and we made a kayak tour.
English A2:
We did a lot of grammar, listening, readings and we also wrote some texts.
Nina Meisslitzer