Semester abroad in Sweden
Do you love nature, coffee, and kind people? Then you are definitely right in Karlstad. Karlstad is a small city close to the capital of Norway – Oslo. The Campus is surrounded by forests and lakes. When you apply at the University of Karlstad, you also have the opportunity to register for the student home close to the university. It is affordable and convenient to live there.
The city Karlstad can be reached within 15 minutes by bus. There you can find a beautiful harbour with a few restaurants, a shopping mall in the centre, some cute coffee shops and walking paths next to the river. If you want to take a swim, there is a very big and beautiful lake called Vänern. The lake offers a typical Swedish atmosphere with redwood houses, fir trees and no crowds. As you get special offers for public transport when you are under 25-year-old, it is very cheap to take the train or bus to the capital Stockholm or the second biggest city of Sweden – Gothenburg. These cities are reached from Karlstad within three hours. If you fear of speaking Swedish – no worries, the Swedes speak perfectly English, no matter how old they are or what they work.
The University of Karlstad offers a huge library where you can do your assignments. The equipment provides everything you need for a perfect learning progress (group rooms, silent rooms, flipcharts, computers for free use). When you study in Sweden you can focus on one course each month and gain 7.5 ECTS for it. This encourages you to go deeper into a topic and to not be stressed with other subjects. The relationship between professors and students is very amicable. You call your teacher/professor by their first name; titles are not important. Before every class they will ask you how you are. To be 100% fair exams are written anonymous – you write a code on your paper instead of your name, this makes sure that the teacher is not disadvantaging or favouring anyone.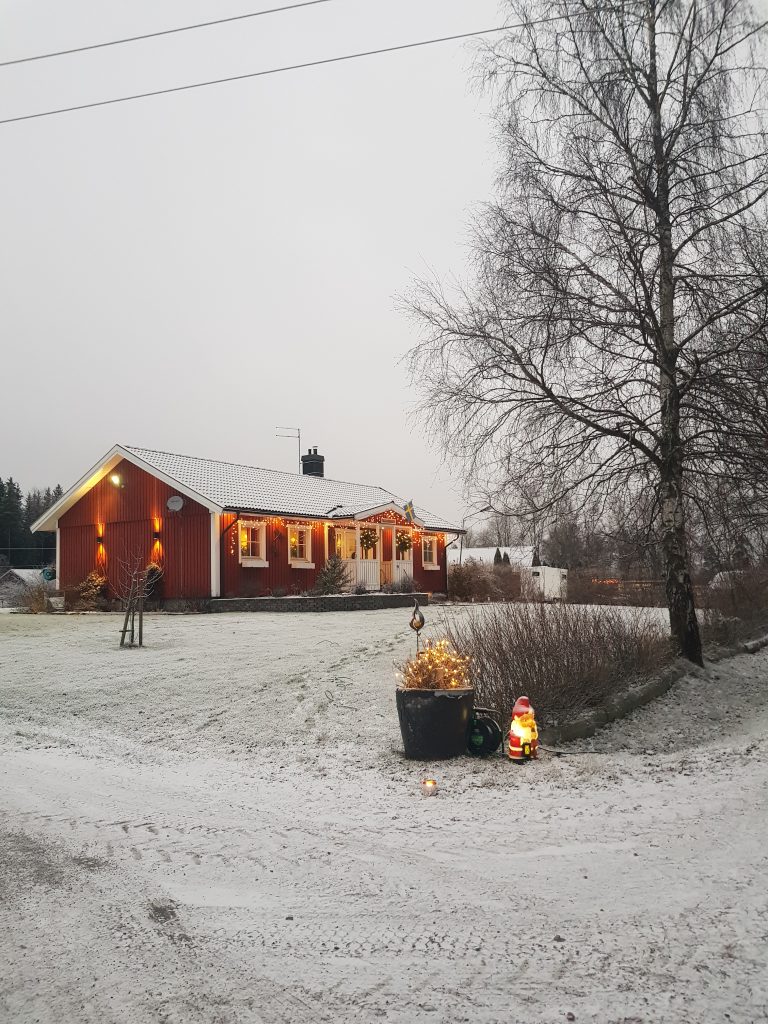 Is it affordable to spend a semester in Sweden? – YES! To be honest, the alcohol is very expensive and going for dinner as well. Grocery shopping, lunch buffet and going for a coffee is quite similar to what you pay for it in Austria. As already mentioned, it is affordable to travel by means of public transport and to discover the incredible nature and beautiful cities. You should not miss to go to the West Coast to see the archipelago islands like Smögen or Hönö.
Is it very cold in Winter? – NO! Between November and December 2020, the temperatures are between -2 and 0 degrees, sometimes it is a bit snowy or windy. You will not see the sun that often in these months, nevertheless you have the sunniest fall there. Between September and October, you will enjoy orange leaves, gorgeous sunsets, and pleasing temperatures between 10 and 15 degrees.
To sum up, it is worth to go on Erasmus to Sweden. Not only you improve your spoken and written English skills, but also jump into a new way of thinking and handling all day life by getting in touch with locals and Erasmus students. Furthermore, you make friends for lifetime and experience that after a certain time, every place can be home.
Author: Anna-Lisa Pendl.