Start of the #Come2Graz International Week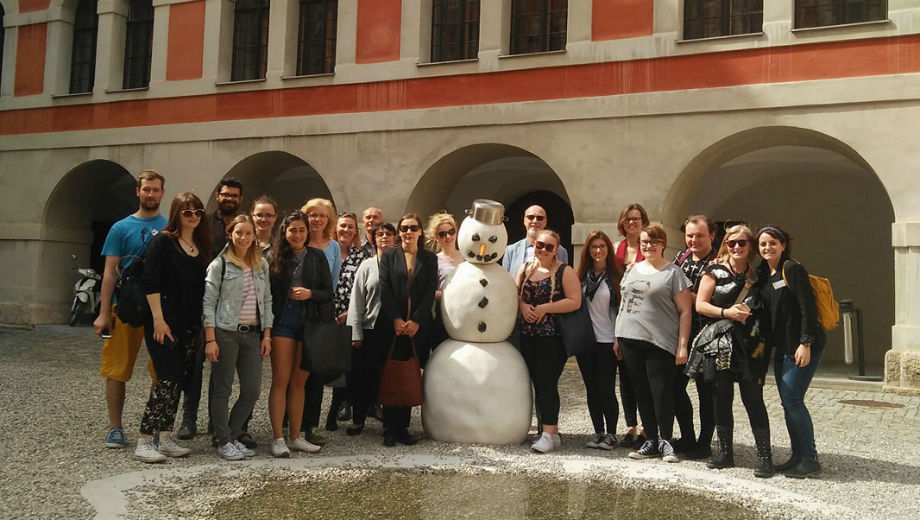 On the 8th of May 2017 the University College of Teacher Education Styria opened their doors for their 15 international guests, who arrived from the Netherlands, England, Sweden, Ukraine, Germany, Poland, Belgium, the Czech Republic and Switzerland.
The first day was about to getting to know each other. The group of international teachers, professors and administrative staff had a wonderful city walk in the sunny city centre of Graz.
We are very happy to have our international guests here!
Would you like to be also one of the guests?
Be part of the Come2Graz International Week in 2018!
Save the date – 23-27.04.2018!
https://www.phst.at/internationales/veranstaltungen-projekte/international-week/come2graz-international-week-2017/