Studying online at the Oslo Metropolitan University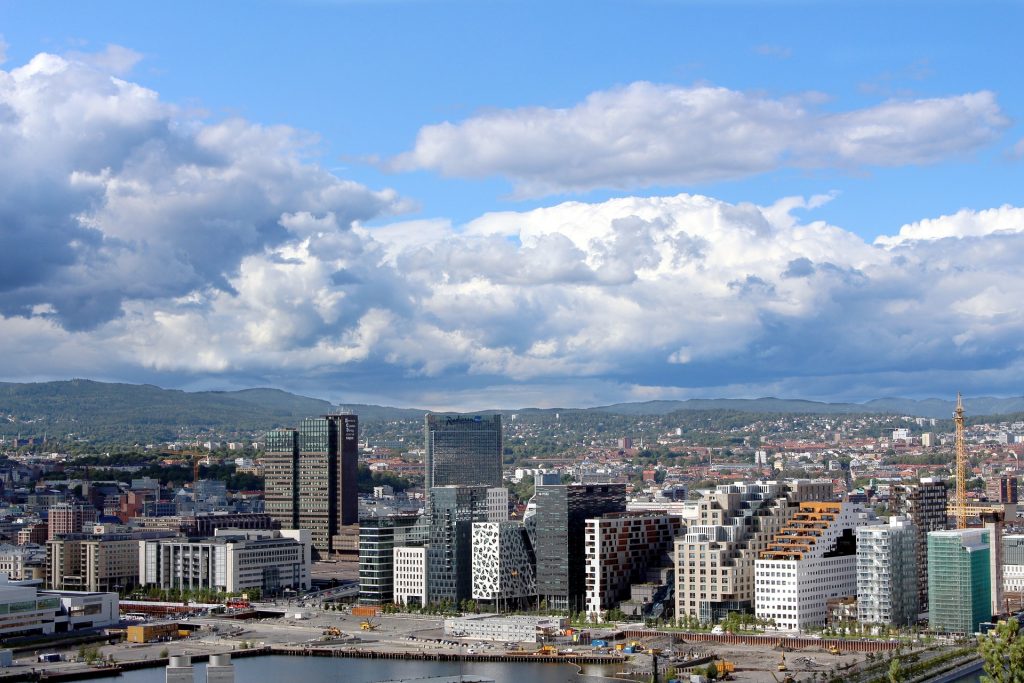 This type of a semester abroad I experienced was a lot more different than a usual one. Due to Covid-19, I couldn't go to Norway and study there on site, but I had the chance to witness various subjects the Oslo Metropolitan University offered in my home country.
For this online semester I chose to complete the course "Fairytales and Creativity – Nordic Childhoods" which was a great decision. In this course I got to know a lot about fairytales in general and I could let my creativity run free in new ways. The course started by getting to know the other students studying abroad. The teachers divided us into mixed groups we maintained the whole semester. All groups had to create an own blog where the members had to write a blog post each week about the lectures we participated and what we could learn from it (https://group3cjyz.wordpress.com). Every week the teachers offered lectures with interesting topics, for example music, stories, storytelling, Norse mythology, religion and digital devices. My favorite lectures were about stop motion animation, drama, arts and crafts.
One of our first group assignments we got in drama, arts and crafts was to shape puppets out of clay, socks and acrylic paint. As a result, we created a puppet theater based on a fairytale we rearranged in our own style (https://youtu.be/3I1AXs6KMtM). For me personally, the process of this project was a great way to develop my self-consciousness and to get to know my colleagues better. Of course, there were some challenges, but all in all it was a great experience and I will definitely create such a puppet theatre as a future primary teacher with my students as well.
For one of my exams, I had to write an essay including a product I created on my own. The essay was about "The Enchanted Forest – A topos of miraculous events in fairytales", where I created a stop motion animation about the well-known fairy tale "Hansel and Gretel" (https://youtu.be/BIKS3DaAcr0). This assignment was one of my favorite ones, because I had so much fun creating the animation and writing the essay. Working with stop motion animation in school is a great opportunity to let the children witness a new way of technology. As a future elementary school teacher, I will for sure let my pupils create such a stop motion animation, because I want them to experience it the same way I did.
Without this online semester, I wouldn't have gained all these learning experiences I witnessed, although I wasn't in Oslo on site. This semester will definitely be beneficial to my future work as a teacher, because of the activities I accomplished and lectures I attended, which influenced my personality in a great way. In my opinion, the Oslo Metropolitan University did a great job arranging such an interesting course and implementing it in these hard times according to Covid-19. I will never forget the time I had and am very thankful for this experience. Hopefully, I will have the chance one day to visit the Oslo Metropolitan University and get to know the teachers and students in person.
Author: Julia Spiehs.