Erasmus+ InComic – Trip to Maribor
This comic is about an experience we had a month ago. We were cooking dinner and it occurred to us to go on a trip to Maribor, but when I bought the tickets I made the wrong day and we had to leave that same day.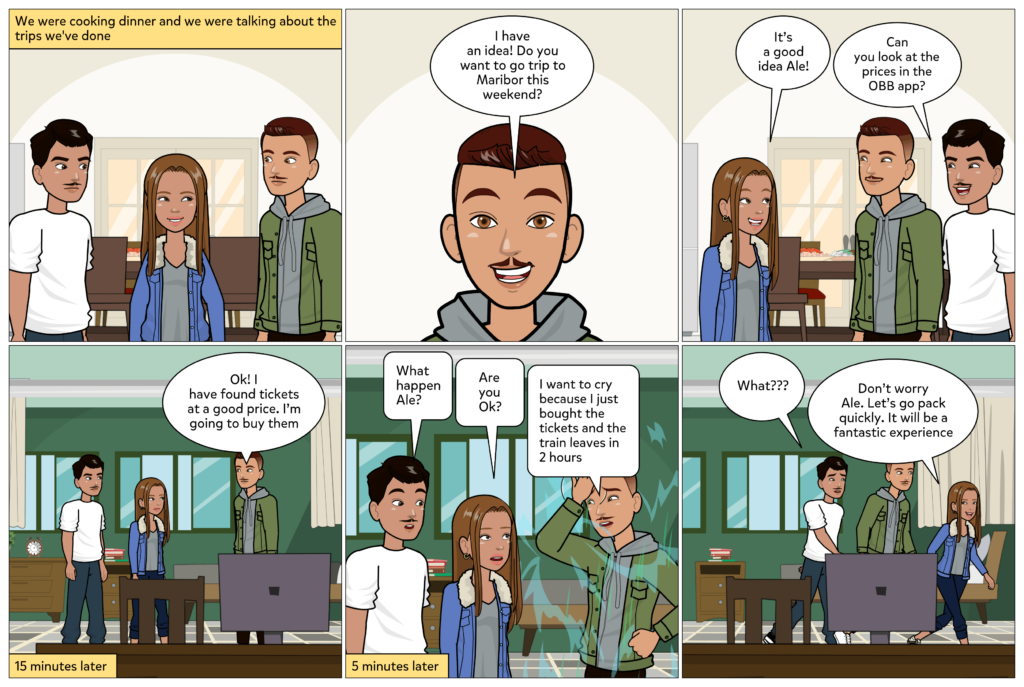 As part of the course Digital Communication, Erasmus+ Incomings at the University College of Teacher Education Styria had to design a comic about their Erasmus life.

Enjoy the Erasmus+ InComic by Alejandro José Gutiérrez González.