Welcome Weekend in the mountains for international students at PHSt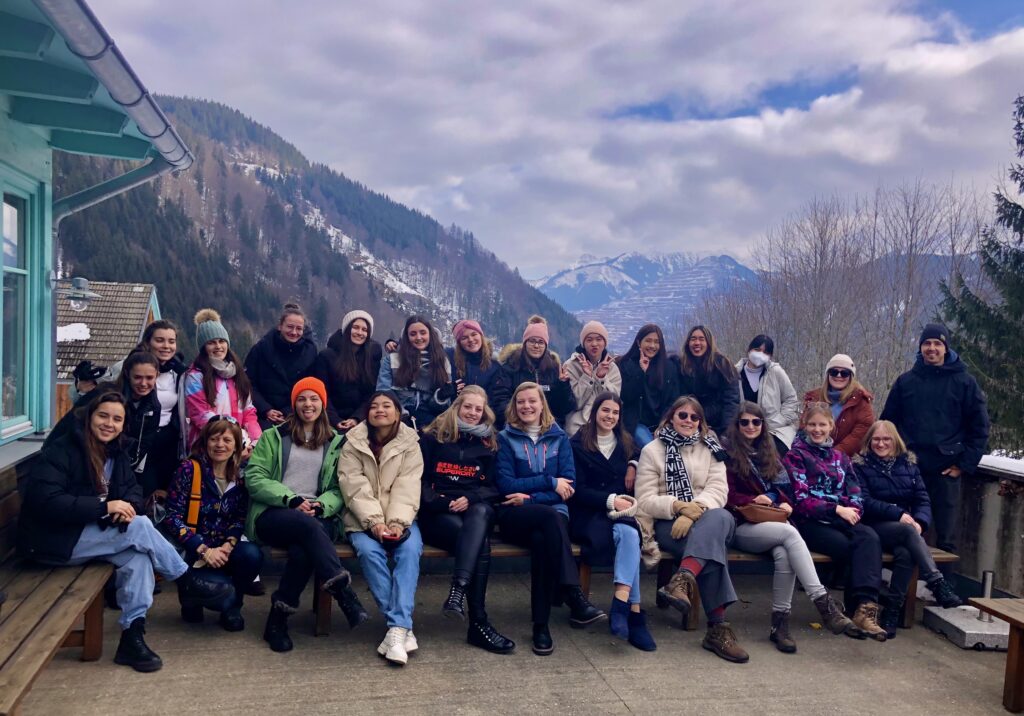 The Incomings studying at PH Steiermark for the summer semester and the team of the Institute for Diversity Studies and International Relations spent the first weekend of March at the Welcome Weekend in Eisenerzer Ramsau. There, the students from Belgium, Germany, France, Italy, the Netherlands, Spain, Thailand, the Czech Republic and Ukraine were able to get to know each other as a group and life in Austria.
On Saturday, different activities on the topic of European Dimension in Culture, Society and Education took place. Various workshops on teambuilding activities were offered. In small groups, the students worked on questions such as why they have chosen Graz as a destination for their Erasmus semester and what their expectations and first impressions were. They presented the outcomes on Sunday. Throughout the whole weekend, there were various possibilities to talk to each other and to prepare for the upcoming semester.
A highlight was the great amount of snow some students experienced for the first time. We were able to explore the surroundings on snowshoes and watch different competitions in ski jumping and cross-country skiing. In the evening, we organised a snow sculpture competition and produced videos about it.
For all of us, the weekend was a wonderful beginning of the study programme of International Teacher Competences and a successful semester together.
Written by Sarah Perner