Welcome Weekend – Winter semester 2019/20
From October 11 until October 13, the Erasmus students from the University College of Teacher Education Styria gathered for the traditional Welcome Weekend. This year's Welcome Weekend took place in Murau, a beautiful town located in South Styria.
The aim of this trip was to encourage students to get to know each other better, as well as to meet with their teachers away from the university area. This helps them create a stronger relationship and also trust their new teachers and feel more comfortable at the beginning of their Erasmus semester.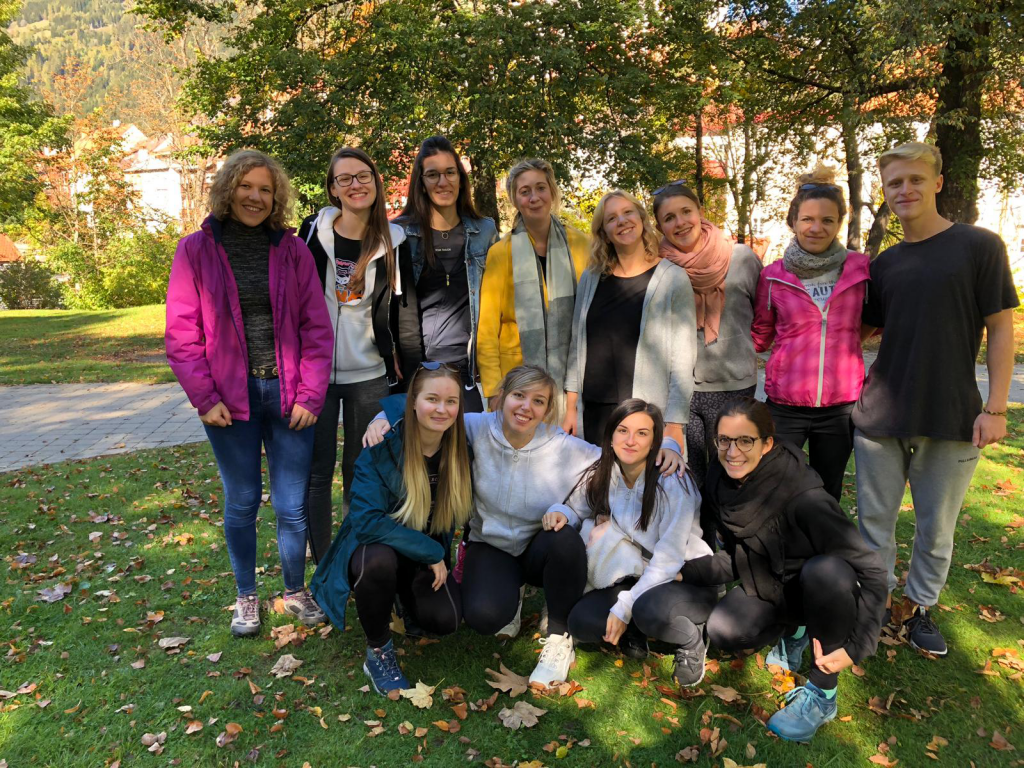 Through a variety of activities, everyone shared their reasons to take part in an Erasmus experience and, more specifically, to choose Graz as their Erasmus city. Taking advantage of the mountainous landscape and a sunny weather, they could also enjoy a small hike around the town surroundings.
Moreover, students also had the chance to strengthen their relationships by playing some team-building and ice-breaking activities in big and small groups. Among those activities, the already traditional "create your work of art" competition also took place, in which every group had to use objects from the nature to create a figure that represented each of its members' countries.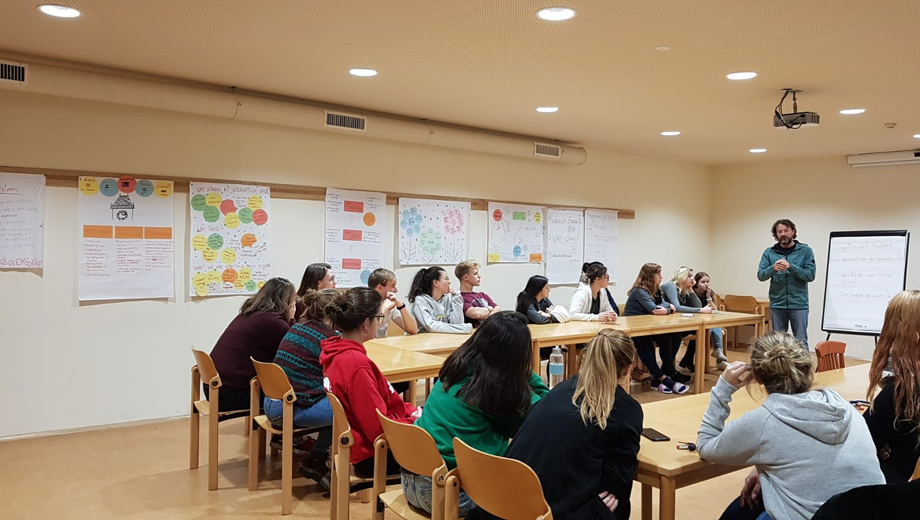 As a conclusion of their experience during the weekend, everyone was given the time to tell what they had enjoyed from the weekend and which improvements they would make, so that the upcoming Welcome Weekends continue being pleasant for both students and teachers.
Authors: Jitka Hrbackova, Eugenia Kastrisiou and Ana Ruiz.