Erasmus+ in Comic – Did it really smell that bad?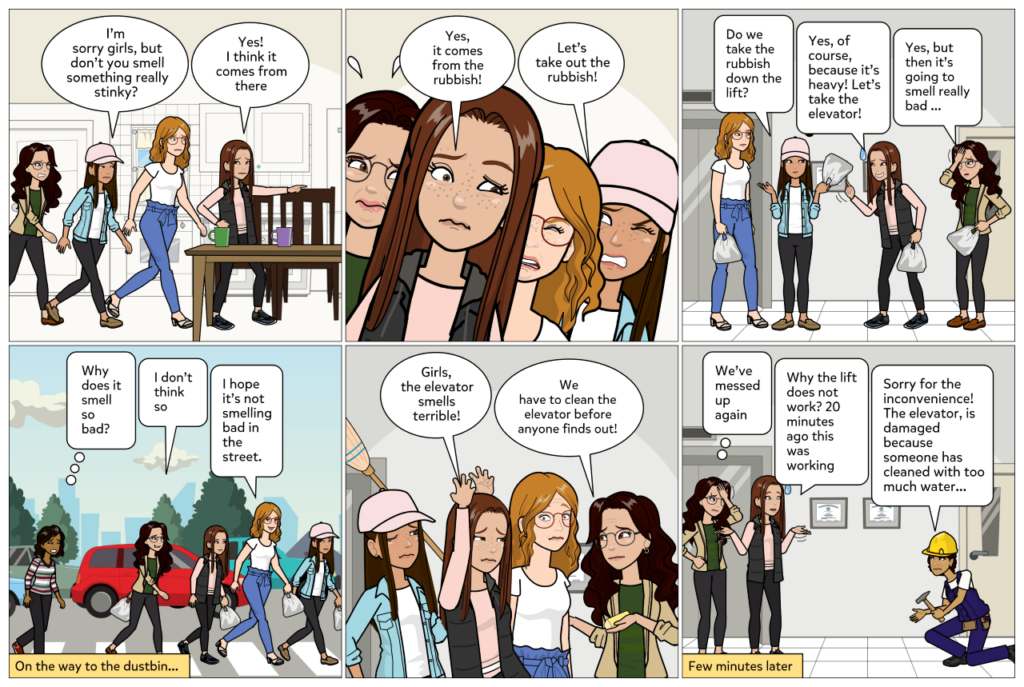 The story depicted in my comic is a story that happened to me at the beginning of my Erasmus here in Graz. This story takes place in our flat in the hall of residence with 4 of my friends. The story started when we noticed a strong smell coming out of the rubbish, there we realised that there was something in the rubbish that smelled really bad. We hadn't even thrown the rubbish away when we discovered that we had left a horrible smell in the lift. At that point, we noticed that everyone who came in was complaining about the smell.
Once we saw that no one else was coming up, we tried to clean it and above all to remove the stench from the lift, without anyone seeing us. But what we didn't know was that we unintentionally used too much water, which damaged the lift of the whole residence.
Finally, the whole residence spent 2 days without a lift, as they couldn't repair it, because of us.
written by Georgina Jiménez Nat