Erfahrungsbericht Erasmus+: Setúbal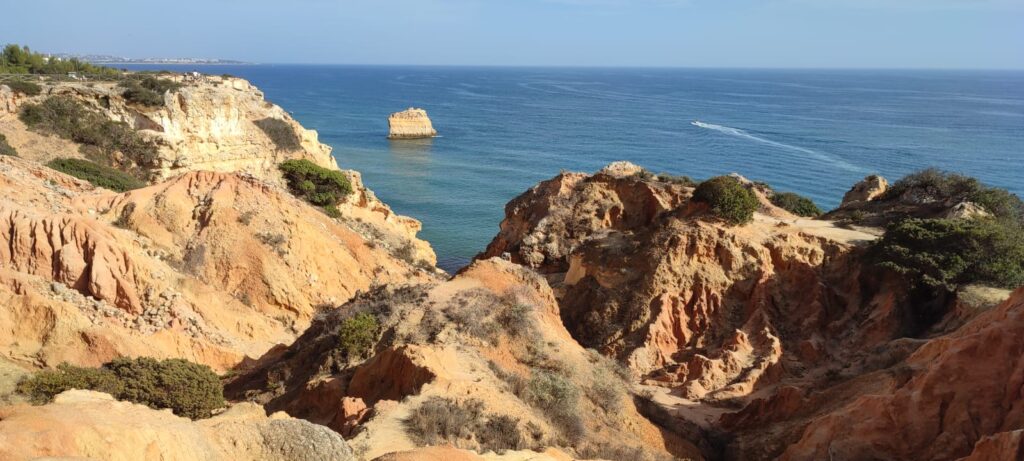 Saudade! – Portuguese for a feeling of longing, desire, and nostalgia
This word describes the best how I feel about saying goodbye from this amazing country and
the people I have met. My name is Valentina Vilsecker and I spent my fifth semester (winter
semester of 2022/23) in Setúbal, Portugal near Lisbon at the Instituto Politécnico de Setúbal
(IPS). The university is structed into different fields, like the school of technology, the school
of health, the school of business. In my case I went to the school of education because I ́m
studying primary school education.

During this semester I was attending four different courses, like swimming, sign language and
music and drama. My fourth course was a Portuguese class, where I learned the language and
interesting things about the Portuguese culture. To be mentioned is, that all of my courses
were held in Portuguese, but most of the teachers had basic English knowledge and helped
me whenever I had a question. In general, the teachers and the students at IPS were
welcoming me with open arms and minds. Moreover, I was doing an internship in a primary
school in Setúbal. There I was able to get insights in a foreign school system and into different
teaching techniques and methods.

You can reach IPS easily by train. There is the possibility to get a monthly student card for the
public transport in the Lisbon and Setúbal area for only 30€. In my case, I had the advantage
of living next to the train station. I found the house I was staying in by talking to an Erasmus
student form the past year. My accommodation was called "yellow house" and I was living
with two Czech, three Dutch and two Austrian Erasmusstudents. Everyone had their own
room and was sharing a bathroom with another person. I really enjoyed staying there,
because it was in the center of the city and I was really able to live the Erasmuslife.
The highlight about my stay in Setúbal is living 5 minutes away form the ocean and the beach.
From a nearby "Miradouro" you have the best view over the town and the seaside. I enjoyed
staying in a small city. Every time you were walking through the city you meet Erasmuspeople.
It has everything you need and more. Also you can visit nearby cities really easily by train or
bus, like Lisbon, Sintra, Sesimbra, Coimbra….

Looking back at all the memories I made in the last semester, I can really say that it was the
time of my life. All of the trips we made (the Azores, Morocco, Spain…) and the experiences
and skills I earned (surfing, getting to know other cultures and languages) taught me so much
about life. It not only influenced my personal development but also my academic
development. After living in a foreign culture for a while you gain the confidence to speak
English without thinking about it. After this time I think I can be more emphatic to kids or
parents with a different cultural background.
If you are still thinking about doing a semester abroad, I can just tell you that you will
definitely not regret it!
Text: Valentina Vilsecker